Harness
the
Power
Introducing Our LIVE Solution with 4 Versions to Meet Your Needs
Petroware delivers the power, ease-of-use and flexibility you need in today's oil and gas environment with our full line of oil and gas integrated modules. And it's backed by 30 years of design leadership and support for PC users. Petroware's Real-Time 24/7 profit & loss for leases/wells/owners is the industry leader in live reporting information. No more waiting for monthly allocations or additional processes to run. Know your company or investor profit and loss on any lease, well, project or hierarchical level instantly. When combined with the cutting edge Production & Land Management systems, you have a turn-key application for any organization.
Petroware Personal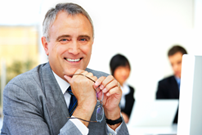 For the Single User

Petroware's Personal version features all of the full elements of Petroware streamlined into a non-networked version. The Personal edition is sold in a limited version - limited to one user, one company, and less than 50 wells and an unlimited version – limited to one user, unlimited companies and unlimited wells. Petroware Personal is a complete system as needed by smaller, single office staff: general ledger, revenue receipt & distribution, accounts payable, and joint interest billing. The Personal edition contains the full financial and property reporting systems unique to the Petroware product. Optional modules can be added on "as need" basis.

petroware professional

For up to 75 Users

Petroware Professional, our most popular system, is the networked version with unlimited features. Petroware Professional is designed for small to medium size companies with medium field operations and less than 75 net-worked users. This version includes: general ledger, revenue receipt & distribution, accounts payable, AFE, 1099s and joint interest billing. Optional modules include production management, payroll, land & minerals management, MICR check system, and CDEX interface. Provides for interaction between companies with transaction transfer and includes all the famous report features. The Professional Edition is unlimited to number of entities and properties/wells.

petroware enterprise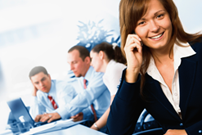 For Over 75 Users

Petroware Enterprise includes all modules of the Petroware system. This version is tailored for companies with in excess of 75 users, with multiple companies, and thousands of properties. This system is designed for medium to larger companies with large field operations, land records and heavy accounting transaction processing.


Petroware SaaS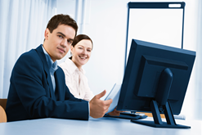 Browser-Based Options

Petroware SaaS is our very popular Internet browser subscription access system. Sold on concurrent user and module selection basis it can also include multiple companies and unlimited wells. All modules are available in this version via cutting edge "Avatar Cloud" environment access. The Avatar Cloud provides software, resources and data to computers and other devises on demand depending on your current processing needs. Avatar provides all servers, IT staff, backup, updates, firewalls, routers and storage of your data. All Petroware's features are available under this monthly based subscription version.

Accounting/Financial Management
Production Management

Land Management
Everything You Need
Petroware is an all-in-one product with no additional software required. Right out of the box, it includes:
Alphanumeric field look-up in every screen
Advanced Financial Reporting System
Standard Lease Operating Statements
8/8s and Share driven reporting
User-defined Lease Operating Statements
Ability to Copy Features and Templates
Hierarchical Fields for easier Report Sorting
Tax Calculations & Payments that auto fill from Revenue
General Ledger Detail Inquiry
Administrative Features
Division Order Files with Duplication & Recalculation Features
Exportable Reporting on ALL reports most with Drill Down
Easy to Use
Petroware users have raved about our user-friendly system since first released in1980. Developed for Novice and Power User's, Petroware is easy to use. The method behind the integrated Petroware design is to see the "big picture" and keep the set-up and data moving. Our design is based on a simple principle: touch any document only once. The program and SQL database will work for you while keeping the view and retrieval of data in a user-friendly format. Petroware's design lets the input flow in a smooth and logical manner and is the key to entry view and sort of multiple screens. Each system is only as good as the reporting and in Petroware the 300+ reports all view on screen, export to any Microsoft application and provide drill down to view details under summary amounts. Payouts on a transactional basis, 8/8s and share, by changeable hierarchical levels are a Petroware trademark. It's more important than ever to get your training and support from people with actual experience in the oil & gas industry. Your system purchase includes analysis by oil & gas professionals with years of experience in helping companies with their unique needs.