Protect Your Critical Business Data
Unless you're unusually brave, you're probably already backing up your vital business data. But how you choose to back it up may one day turn out to be the most important business decision you've ever made. With data playing such a critical role in the oil and gas business, all it takes is one unexpected event to take most anyone in our industry back to the Stone Age. The speed and success of you effort to get back to normal will depend entirely upon the back up service you've chosen.

"Over 50% of businesses that lose their data for 10 days or more never open again. Over 90% file for bankruptcy within one year."
-National Archives and Records Administration
Internal backups alone aren't enough
The Gartner Group reports that of those companies who test their tape backups (and a third never do), 77% find failures! That's an alarming figure for something your company's life depends on.
Not only is backup using a remote data center far more reliable and secure, but you also save wear and tear on your server, as well as labor. The remote backup system gives you a quick, easy way to retrieve files without the hassle of searching through tapes.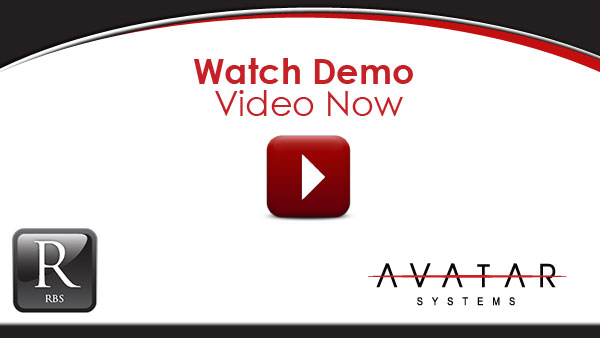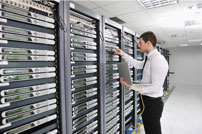 Remote(Offsite) Backup: The Protection You Need
With as many threats to your data as there are these days, the importance of off-site data storage is now beyond debate. And for those companies who have yet to do it, it's not a matter of if, but when and with whom.

When you use our remote backup service, your data goes directly into a server designed specifically for safeguarding data, in a secure data center with multiple, extensive levels of protection that go far beyond what you're able to provide in-house. Your data will never be mixed with any other, nor will any company or person ever have access to it!
Super-Secure Protection and Redundancy
We use up to 448-bit Blowfish and DES encryption of your data, making it virtually impossible to hack into. Your personal encryption code will be known only by you. Blowfish encryption has never been hacked, and DES is used by the U.S. federal banking system. They're as good as it gets!
At our data storage facility, we provide double-redundant data duplication and off-site rotations, rather that the usual single level of redundancy.
Automatic Backup, Hassle-Free
All you need is an Internet connection. Our remote backup service can completely eliminate the need for expensive backup equipment and media, not to mention the associated labor. You can schedule backups to occur at night, when nobody is working - so they won't interfere with business.
An important difference: We're oil and gas specialists
Like any industry, the oil and gas business has its unique characteristics. That's why it's a great advantage to have your data backed up by an company that understands the type of data you've lost, and how to quickly and methodically restore it. As America's leading oil and gas software provider, we work with this type of data every day. So we'll know exactly what you need if disaster strikes.
Contact us today about protecting your data!
Don't wait till the unthinkable happens. For a modest cost, you can have the protection you need to ensure your business carries on smoothly in the face of an unforeseen event. Contact us about Avatar Remote Backup Services today!