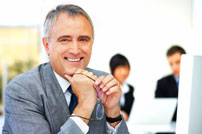 Avatar Systems Support


Specializing in custom installation, analysis and set up, more than 100 years combined experience stands behind Avatar's customer support. The accounting, production and land expertise of our oil and gas industry professionals offers exceptional support for the entire Avatar line of products. Custom installation, analysis and set up services are scheduled at customers' convenience; all additional support is provided, from 8:00 a.m. to 5:00 p.m., CST, Monday through Friday. Later service hours are available for West Coast clients.
Support when You Need it
Annual Customer Support & Maintenance Includes:
Hotline support calls with a toll free number
Program updates due to industry or governmental regulatory changes
Updates via Internet at customer desired time/date
Access to online user documentation updates 24/7
Quarterly newsletter
ECS-electronic customer support with the ability to view, analyze and apply fixes online
At Avatar, customer satisfaction is our number one priority and customer support plays an essential role in that goal!
The Word is Out
People are talking about Avatar Systems!
"At the end of the day, you expect any software vendor to treat you like you're the only customer they've got. Avatar does that."


Diane Burnett, Vernon E. Faulconer, Inc.
"Avatar support on issues we've faced has been phenomenal...Petroware has proven to be a cost-effective solution that runs like clockwork."


Dennis Pealor, DC Energy
"Avatar is wonderful to deal with. They have a great attitude and they know oil and gas accounting inside and out…Avatar meets my expectations 110%"


Kathy Burns, Controller, Lynx Operating Co.
---