Data Center Services
At Avatar, our goal is to make business simpler for your organization. With Avatar Data Center Services, there can be no more cost to you for servers, server upgrades or operating system issues. no more cost associated with hardware and the inconveniences associated with hardware. Let Avatar take over all those issues.
Let Avatar be your full-time server provider continually purchasing, deploying and upgrading servers and physical devices. Take the load of Hardware off your organization and put your team your work on more important activities.
What do you get with MANAGED COLOCATION ?
Your Hardware, Our Environmentally Controlled Data Center
We service/upgrade ALL the Hardware
We deploy ALL the Hardware
24x7x365 Data Center Support
Highly Secure environment with full redundancy and backup
On Demand Rackspace and Professional Services as needed
Fiber Optic Bandwidth at Server locations
Growth planning – As you Grow, we scale with you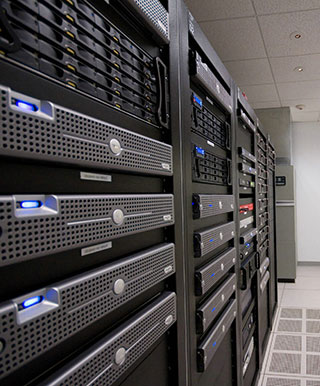 Fully Managed Dedicated Hosting
Only need hosting? We can provide SLA's that include hosting, virtualization, security, eCommerce, email, disaster recovery and full IT services. We can provide public, private and Hybrid cloud platforms as well as Citrix, RDP and other remote application connectivity. Use our Hardware and take the burden of hardware upgrades and server replacement/maintenance off your organization. Get optimal performance of dedicated or shared virtual servers, storage, networking and backups for all your applications.
VMWare™ Virtualization
Server Virtualization is a fully managed VMWare™ environment that is optimal for small and medium sized businesses. Avatar provides all maintenance and a menu of other optional services such as data backup or server redundancy.
VMWare™ Private/Public Cloud
Utilize VMWare™ to create a private cloud OR public cloud for your organization. Extend into Avatar's Data Center to reduce the cost of servers and server maintenance. Make data as you desire available to both public and private users across any network with full redundancy over highly secure networks.